<Back to Topless Bathing Suits.com

---
For Topless swimsuits, thong swimwear and sheer bathing suits:
---
Customer Photos
Below are photos submitted by some of our customers wearing their Brigitewear bathing suits. If you would like to have your favorite photos displayed here see the instructions and guidelines at the bottom of this page:
See all the swimsuits below plus Brigite's complete collection of sexy swimwear for the modern man and woman here
*****************
Real People in the real world enjoying life to the fullest!
Joie de Vivre
(Click photos to enlarge)
Submit your Brigitewear Photos here
---
Name Photo Location Bathing Suit
---
Brandi C USA Sheer T Shirt - coral
Nicole J Melbourne Australia Breezy Mint Julep & Islander Bikini
Allison Kimber Spain Sheer 2 Scoops One Piece Sheer Desire One Piece
Allison Kimber Biarritz Bikini Electric Neon Bikini
Beach Babe Bikini Baywatch 2Scoops
Ron H California Men's Azur Thong
Laurie M Washington Versailles Topless One Piece
Amanda S Canada Too Many Suits to Name!!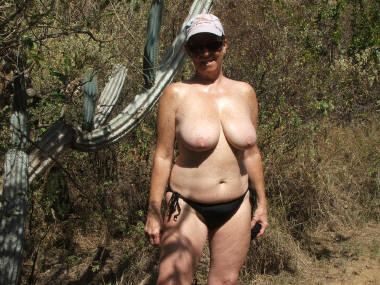 Ally K VA, USA Sheer Madness bikini
Carolyn M Texas, USA Sequins & Lace thong bikini
Brandi S USA Sheer Mesh Pants
Lynn M USA St. Tropez one piece thong swimsuit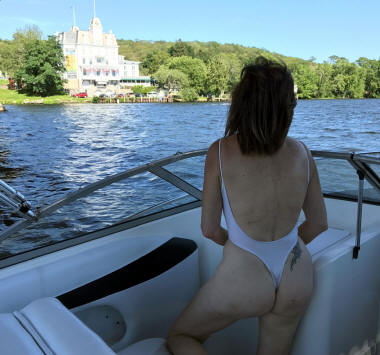 Amanda J USA Cannes Bikini, Sheer 2Scoops Crochet Topless One Piece Diamond Cover-up
Brandi C Cape Cod St Tropez thong one piece
Kim Pigeon Forge, TN Sheer 2Scoops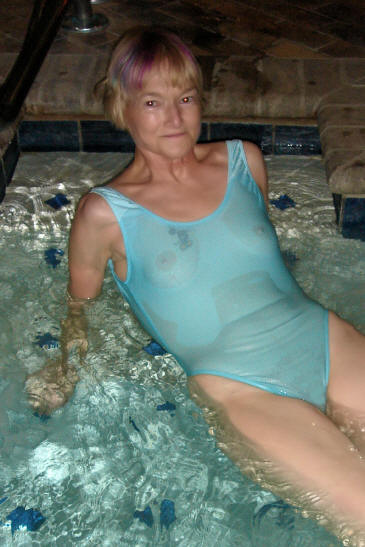 Tanya O New York Sequins & Lace Thong Bikini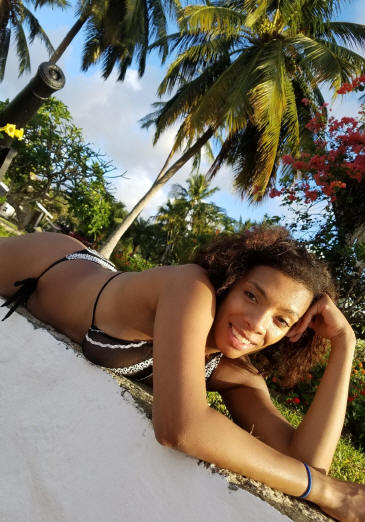 Ann D Ft. Lauderdale Versailles Topless One Piece Bathing Suit and Cannes Thong Bikini Bottom
Arlene L Miami Sheer Desire one piece swimsuit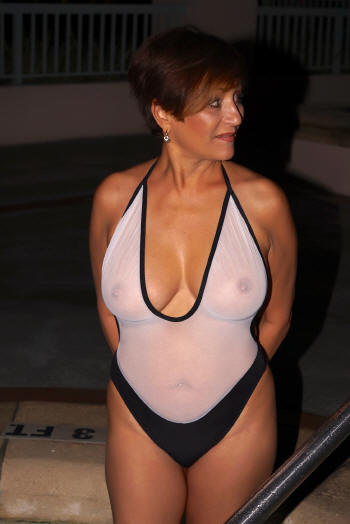 Tazzi P Austraila Sheer TieTee and Sarong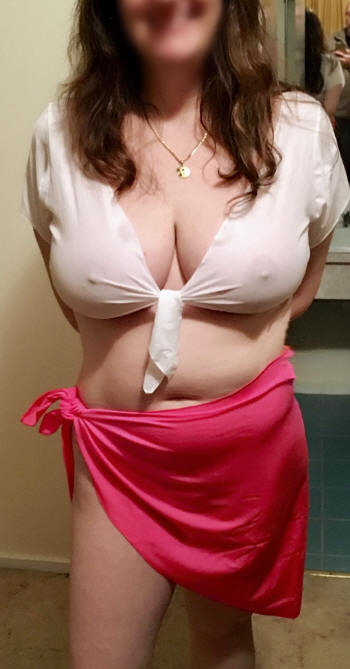 Lisa A USA Sheer Catalina One Piece Swimsuit and Sea Island Cover-up
Kelly B Pennsylvania Pink Blush Bikini
Michelle L Singapore Sheer 2Scoops One Piece
Lace P Outer Banks, NC Crisscross Sheer One Piece
Anais T Madrid, Spain Allure Sheer One Piece
Deep V Sheer One Piece
Sheer Desire One Piece
Floral Paradise Sheer Bikini
Sonoma Sheer Lace Bikini
Janice D Massachusetts Racer Back Tankini
CJ M West Virginia St Lucia Topless One Piece
Erin S - Colorado Illusion Tankini and Cannes Bikini Bottom
Amanda J - USA St Lucia Topless Sizzling Crochet Topless Zip Down One Piece
Tony Azur Men's Thong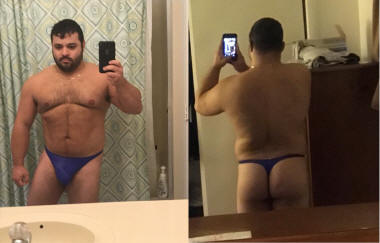 Laurie M - Washington State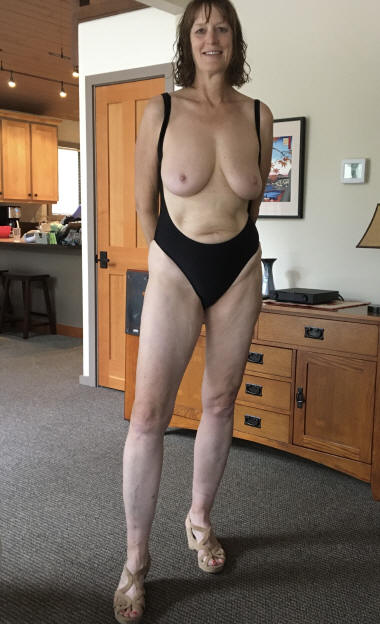 ---
Photo submission requirements:
You may submit from 1 to 6 photos wearing each Brigitewear bathing suit, T Shirt or other products by Brigitewear that you own. For instance, if you own 3 different swimsuits you may submit up to 6 photos wearing each of the 3 suits. Below are the requirements for submission:
Send a separate email with up to 6 attached photos for each suit photo you want published

Include the First name and Last name initial of the model. For example: Susan L.

You may optionally include your city, state, province and/or country
Email photos to
customer-photos@brigitewear.com
By submitting your photo(s) you are certifying that you are at least 18 years of age or if submitting on behalf of someone other than yourself, you are certifying that you have the permission of the person whose photo is being submitted and that the person is at least 18 years of age. You are also certifying that photos submitted were not taken professionally and are not copyrighted and that you have their sole and exclusive ownership. You are also agreeing that the photos submitted may be published on the World Wide Web and will be in the public domain thereafter.
Brigite.com reserves the right to use or reject any photo submitted. Brigite.com also reserves the right to edit any photo submitted.
---
Brigitewear International Palm Desert, California 92211

To Shop for our thong swimwear, monokinis and other sexy swimsuits and accessories, click HERE